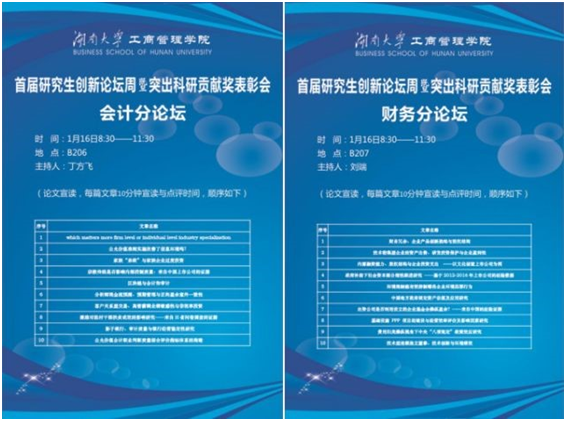 (posters of the event)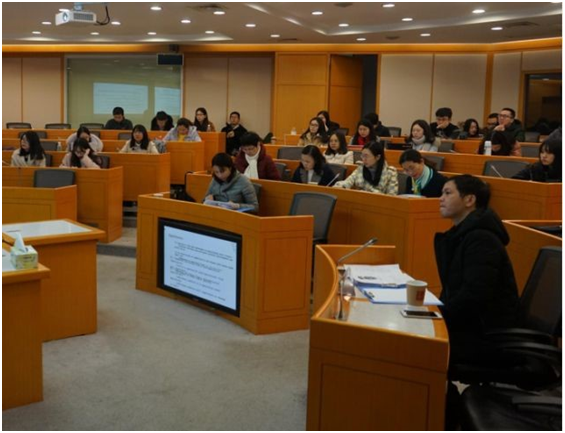 (accounting session)
Department Dead Professor Fangfei Ding presided over the accounting session and 5 professors as the review panel members. Professor Yanhui Jiang, Yufeng Wang, Yi Li, Ping Nie and Danlin Pu watched a presentation of 9 students. The dialogue addressed industry specialization interests, fair value and information environment, religion and internal control, family business investment, profit management, performance and investment in operating stability. Papers were randomized and reviewed against the double-blind method, topic and writing were open for further discussion, and practical suggestions were given.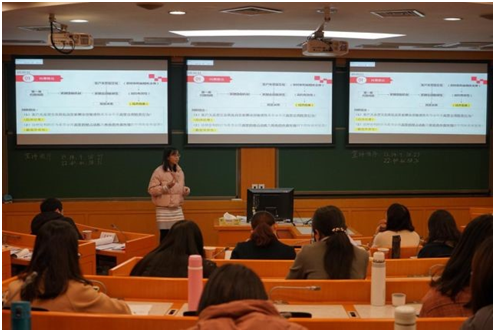 At the same time, the financial management session was led by Department Head Professor Wenming Wang. Professor Duanliu, Jing Du, Zhixiong Lin, Yan Zhu and Yan Yang were present and grouped the review panel.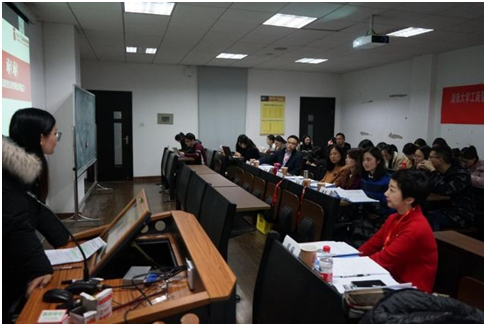 (financial management session)
8 students presented their research topics, methodology and findings to the audience. In the interaction part, Professors expressed insights and professional opinions, students have aspired for in-depth thinking and revision.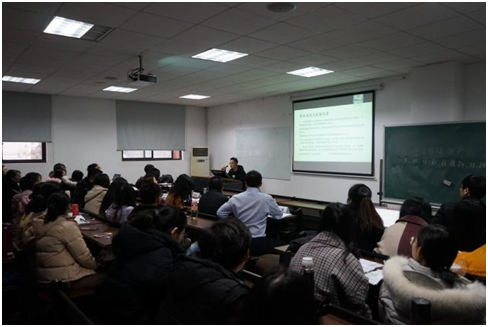 (financial management session)
"This forum guided students through academic writing", Professor Wenming Wang valued "Chinese Solution", a topic with practical use is preferred, and that fits market need is suggested. Choice of the cases in some specific industries, innovative methodology and well-rounded consideration in academic writing was very welcome by the attended students.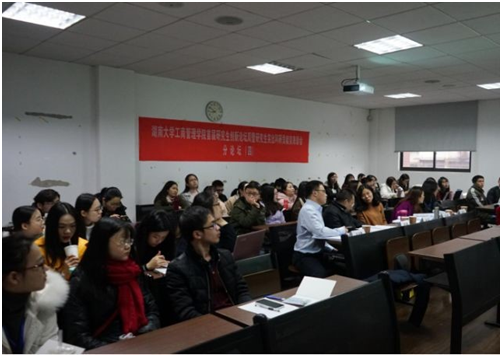 (financial management session)
With strong application but weak fundamental research in nature, accounting and financial management are distinctive disciplines of HNUBS. All the faculty and students will see the opportunities and difficulties to come. Furthermore, they must strive to be "capable of working in inter-discipline subjects and adaptive to rotating positions, aiming to develop"University of Double First-Class Initiative".